WE'RE DEDICATED TO ONE THING:
YOUR SUCCESS.
At DPi Graphics, we strive to provide our clients with the best design and marketing possible all while staying within YOUR budget.
Hi! My name is Jeffrey Brown and I'm the creative guru behind DPi Graphics. I've been designing for print and building websites for 17 years because I believe that small businesses deserve better design.
After a few layoffs during the early 2000s, I knew that there had to be a better way for businesses to get the design needed to create a cohesive brand.
That's when I came up with DPi Graphics.
I knew that a business starting out (even some already established businesses) didn't have the means to create their brand, much less a marketing strategy.
Many of our clients today are small businesses or startups with little to no design budget. They know they need marketing but have no plan or means to create and implement any kind of campaign. That's where DPi Graphics helps. We've helped small businesses get up to speed with their website, printed collateral and digital graphics matching their brand and creating a strategy for them to succeed.
What We Believe
DPi Graphics is more than just great design. We believe in helping small businesses achieve success through quality graphic design and effective marketing. Great design and marketing shouldn't be just reserved for businesses with large marketing budgets. We get that and we understand how important it is to stay on budget, especially for small businesses.
With DPi Graphics, you won't have to worry that you'll overspend your budget because we work within your budget to optimize your spending so that what you receive is high quality and just what you need.
We don't have a complicated discovery process to find out what your business is all about. We believe that simple is better and easier for everyone. We typically charge by the project, which also makes things easier, or, we have special unlimited monthly design plans geared for small businesses who need quality, ongoing design.
WHAT OUR CLIENTS ARE SAYING
PROforma Piper Printing is a very busy print and promotionals company, so it is absolutely necessary to partner with a graphics company that is reliable, fast, and creative. DPI Graphics has been our go to design firm for over five years. Jeff is an extremely talented graphic designer. He has an uncanny ability to decipher what we want, from what is often just a scribble, and turn it into a masterpiece. We trust Jeff with our work, we trust him to meet our sometimes impossible deadlines, and we trust DPI Graphics with every aspect of the print and promotional design world. He has never let us down.

Owner of PROforma Piper Printing

Jeff came on board with us when we had a backlog of graphic design work to be done. He not only picked up our branding very quickly, he proactively created new images that strengthened our brand. He is a fast worker who listens well to constructive input and keeps a level temperament in all situations. Jeff was a pleasure to work with and would be a significant asset to any graphics, website design or branding projects. His creativity is first-rate!

Marketing & Communications Director, WVBBTS-SEF

From the start, Jeff (DPi Graphics) got my business and what I was trying to do. They created a website that appealed to my target audience, looked great on mobile devices and most of all, was affordable. As a small business owner, cost matters and Jeff & DPi Graphics were able to deliver a quality product at a fair and very affordable rate. I trust DPi Graphics with ALL of my marketing!

Center Stage Fitness & Aerial Arts
THERE ARE HUNDREDS OF DESIGNERS OUT THERE.
WHY SHOULD YOU CHOOSE DPI GRAPHICS?
That's a really good point. Why should you trust us?
There are several reasons that you'd choose us rather than a freelance designer or large graphic design house:
We're vested in YOUR success. If your marketing isn't working after you've had us work on it, then we haven't done our job.
We've been around for over 15 years and we've got experience in a lot of different industries. Probably even yours…
We're not just a graphic designer – we offer digital marketing, SEO and a slew of other marketing and design services.
While price doesn't always dictate a buying decision, we are priced affordably for small businesses who just can't see paying a lot for design.
We charge by the project, not by some inflated hourly rate that other designers use.
Affiliations & Memberships
DPi Graphics believes in being active in our community and giving back, which means getting involved in our community and participating with local non-profit organizations. Here's just some of the organizations we belong to:




We also support several youth organizations and charities. Below are some of the charities and organizations we support: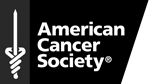 ISN'T IT TIME THAT YOUR DESIGN & MARKETING TEAM
CARED AS MUCH ABOUT YOUR SUCCESS AS YOU DO?