RESPONSIVE WEB DESIGN SERVICES ARE A MUST – YOUR WEBSITE NEEDS TO LOOK GREAT ON ANY DEVICE – AND WE CAN MAKE THAT HAPPEN.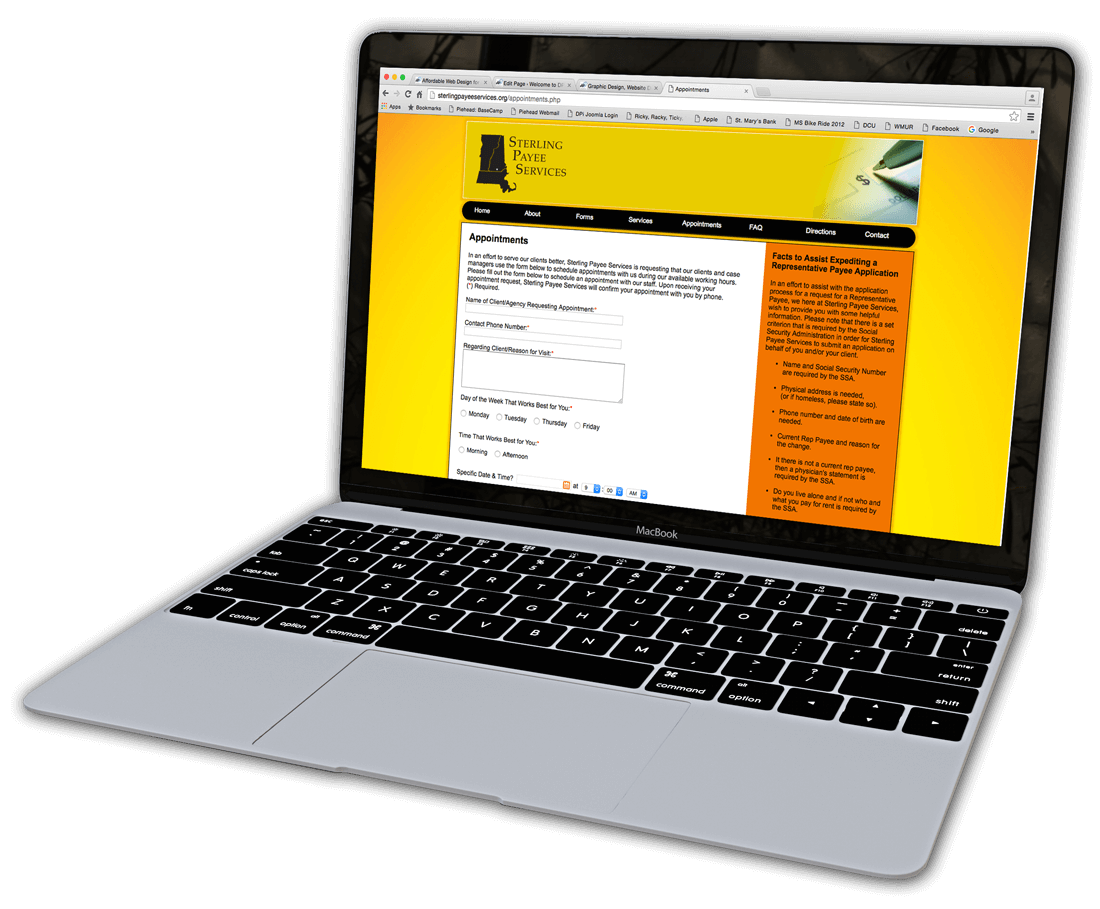 FOCUS ON YOUR BUSINESS.
LEAVE YOUR WEBSITE TO US.
You've got important things to do and website design isn't one of them. Let us focus on making you and your website look awesome while you do what you do best. Your time is valuable and we get that. How can using our web design services help you? Here are just a few ways:
Knowing that we'll design and develop your online presence to look awesome on any device without having to worry about confusing code
Carefree site maintenance – you send us your updates and we put them on your site timely and accurately
Knowing that we'll manage your website's hosting server and files to make sure they are configured correctly and are secure
Having peace of mind that all updates to content management systems and plugins are done timely
Technical Suport – we take care of the nitty gritty stuff like domain, hosting and database management
WHAT OUR CLIENTS ARE SAYING
From the start, Jeff (DPi Graphics) got my business and what I was trying to do. They created a website that appealed to my target audience, looked great on mobile devices and most of all, was affordable. As a small business owner, cost matters and Jeff & DPi Graphics were able to deliver a quality product at a fair and very affordable rate. I trust DPi Graphics with ALL of my marketing!

Center Stage Fitness & Aerial Arts

DPI Graphics/Jeff Brown did a phenomenal job with assisting us in getting a web page/site started for our small business. Jeff listened to our requests and needs, and made excellent suggestions to make it the perfect site for our clients to gather information, forms, and make contact with us.  When we have needed changes, his prompt attention to making those items reflect our newest updates has been easy and on spot. I wouldn't put our site in anyone else's hands. He is totally trustworthy and more than competent.

Sterling Payee Services
WHAT IS RESPONSIVE WEB DESIGN?
Responsive web design refers to the method of website development where sites are built and tested on a variety of devices and screens to determine their ease of usability and optimal experience for the user. Mobile and tablet web surfing are becoming more and more common and are more widely used in the business world.
Through the use of media queries, we can design your website so that it looks great on any device, thereby giving visitors to your website the best experience and introduction to your products or services. Responsive web design is constantly changing as new technology emerges and you need a website that can easily change with it.
Since responsive web design services are relatively new (though widely promoted across the internet), some sites are still not-responsive, which will eventually lead to a problem with search engine rankings. Google, for instance, is already ranking responsive websites higher than non-responsive ones, which is an excellent reason to start thinking about responsive web design.
FROM OUR BLOG
WORDPRESS, JOOMLA & TEMPLATE-BASED WEBSITES
Template-based website design is becoming increasingly popular, especially with the ease of making updates with content management systems like WordPress and Joomla. Use of templates also make responsive design much easier than developing a website completely from scratch.
DPi Graphics offers WordPress and Joomla website design and development and will even initiate the installation of either system on your chosen domain. We also regularly use and recommend plugins for WordPress and Joomla sites that help with various functions – search engine optimization (SEO), analytics, eCommerce, email newsletter sign-ups, stats and more. All of this will be installed and setup by us before your site is ready to go live.
Additionally, we offer website maintenance plans in the event that you or your company does not have someone who can maintain your website. We offer monthly or annual plans for website maintenance which includes minor text and image updates, adding links (not pages), changing colors, etc. Maintenance not covered under our monthly or annual plans includes the addition of new pages and extensive programming (Javascript, PHP, etc.). If you have any questions, please feel free to contact us.
OUR WEB DESIGN SERVICES & PACKAGES
WEB PRESENCE/SPLASH
PAGE PACKAGE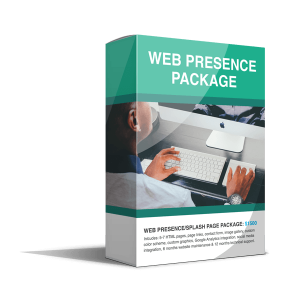 5-7 HTML Pages
Page Links
Contact Form
Image Gallery
Custom Color Scheme
Custom Graphics
Google Analytics Integration
Social Media Integration
6 Months Web Maintenance
12 Months Technical Support
SMALL BUSINESS WEBSITE PACKAGE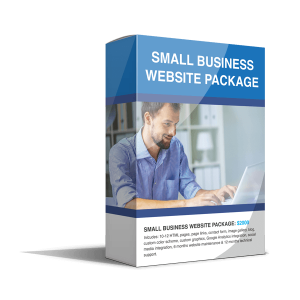 10-12 HTML Pages
Page Links
Contact Form
Image Gallery
Blog
Custom Color Scheme
Custom Graphics
Google Analytics Integration
Social Media Integration
6 Months Web Maintenance
12 Months Technical Support
PROFESSIONAL WEB
DESIGN PACKAGE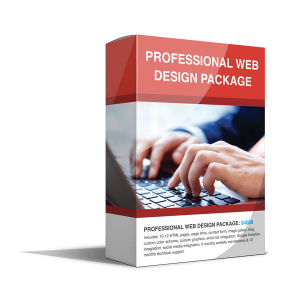 20-25 HTML Pages
Page Links
Contact Form
Image Gallery
Blog
Custom Color Scheme
Custom Graphics
Email List Integration
Google Analytics Integration
Social Media Integration
6 Months Web Maintenance
12 Months Technical Support
PREMIUM WEB
DESIGN PACKAGE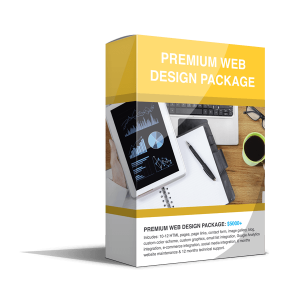 20-25 HTML Pages
Page Links
Contact Form
Image Gallery
Blog
Custom Color Scheme
Custom Graphics
Email List Integration
Google Analytics Integration
Social Media Integration
E-Commerce Integration
6 Months Web Maintenance
12 Months Technical Support