Affordable Website Maintenance Solutions
for Small Businesses & Nonprofits
Care-free website maintenance keeping your online reputation  positive and your brand's website secure.
So, why do I need Website Maintenance?
An unmaintained website sends a clear message to your website's visitors that if you don't care enough to keep your website up-to-date, you won't care enough to take care of your customers. It also sends a message to hackers that would attempt to break into your site and wreak havok with your website, your webserver and your brand. Pretty compelling reasons to have your site maintained professionally by someone who understands what needs to be done.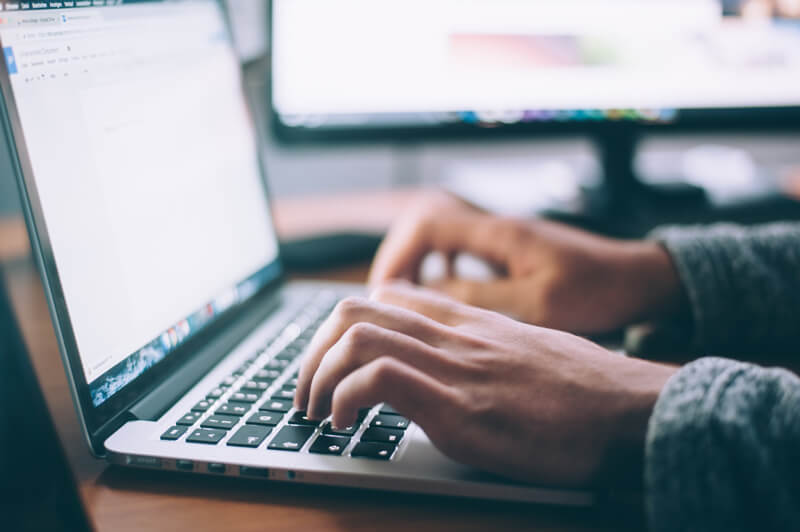 How You Can Benefit from DPi Simply Maintenance:
Allows you and your employees to focus on their tasks by leaving your website maintenance to trained professionals
Updates are made frequently to accommodate your organization's needs, reducing errors and downtime
Ensures that your website is secure and that it can be found in the search engines and that you rank for your keywords
Gives you peace of mind that all updates to content management systems and plugins are done timely
Technical Support – we take care of the nitty gritty stuff like domain, hosting and database management
Security for Your Website
When you build a website, keeping it secure is probably not at the top of your list of priorities because you wouldn't think it would matter – but it does. Recent research has shown that within half an hour of the creation of a new WordPress installation, brand new sites are becoming compromised because they didn't take an extra step to secure them. There are a variety of security plugins and services out there and having some kind of website security is always better than having nothing at all, but choose wisely. Not all "security" services are created equal. If you haven't got a clue about which plugin is best, ask us. We can recommend a service that fits your needs. Bottom line: You shouldn't put your site on the internet without having some plan to secure it.
DPi Simply Maintenance Pricing
WEB PRESENCE

$40.00 monthly

Minor Content Creation & Updates
Copywriting Service
Compatibility Checks & Updates
Wordpress Plugin Updates (if applicable)
Basic SEO Maintenance
Technical/Hosting Maintenance

SMALL BUSINESS

$50.00 monthly

Minor Content Creation & Updates
Copywriting Service
Compatibility Checks & Updates
Wordpress Plugin Updates (if applicable)
Basic SEO Maintenance
3rd Party Integrations & Management
Blog Posting
Technical/Hosting Maintenance

PROFESSIONAL

$60.00 monthly

Minor Content Creation & Updates
Copywriting Service
Compatibility Checks & Updates
Wordpress Plugin Updates (if applicable)
Basic SEO Maintenance
Landing Page Creation
Blog Posting
3rd Party Integrations & Management
Technical/Hosting Maintenance
We've got answers. See our FAQ section!
Need a custom plan to better suit your needs?
Frequently Asked Questions
Do I have to select a website maintenance plan?
No. You can request changes and maintenance when you want or when you need. Please note: Rates for incidental changes will be higher than the rate for the monthly plan. Incidental changes will be prioritized as urgent and will be put ahead of other regular updates which is why the rate will be higher.
What will happen if I don't maintain my website?
In all likelihood, nothing. However, I wouldn't count on it. No website (or webserver) is entirely secure that hackers cannot find a way in to wreak havoc. Additionally, if your content isn't kept fresh, it will turn off visitors and your site will rank lower in the search engines. Website maintenance isn't a set-it-and-forget-it activity – rather, it's a function that helps with your marketing efforts while keeping your site secure and up-to-date.
How do your prices compare with those of other companies?
Our prices, while competitive, are low for what we offer. Website maintenance rates vary greatly, as with what they cover, but many web design companies charge $79-$200 monthly for regular ongoing site maintenance.
What's covered under your monthly website maintenance plans?
Essentially, text and image updates, keeping apps and plugins updated, managing files and your webserver, updating basic SEO (Google My Business, Google Analytics, Google Webmaster Tools and Bing Webmaster Tools) and incidental issues that my arise are what's included in all of our maintenance plans. Additional features include blog posting, 3rd party integrations that require domain authentication, for instance, and landing page creation. What our plans really aren't designed to cover is major layout changes, multiple web page creation, SEM and extensive SEO. These services can be added on separately as a custom plan for an additional fee.
Can I cancel if I need to?
Yes. No contracts, no commitment.
What else do you get? Peace of mind.
At the end of the day, what do you REALLY want? It's peace of mind, isn't it? You want to know that your website is secure and in good hands. You want to know that your changes will be made promptly and accurately. You want someone looking out for your website all the time.
Ultimately, DPi Simply Maintenance will allow you to worry about more important things – like your business. Check out our plans and decide if they work for your business.
Simply Maintenance. Care-free Service. Peace of Mind.