3 Basic SEO Essentials to Optimize Your Website
Search Engine Optimization (SEO) is and should be a large part of your marketing efforts and should be an ongoing process. Keywords and SEO tools should be checked and re-evaluated regularly to determine if your current configuration is working or not, and, if it's not, change it up so that it acheives the results you are looking for. There are many things you can do to increase your search engine ranking so that customers and potential customers can find you on Google, Bing and other search engines, however, there are some SEO essentials that you should be using to measure, evaluate and grow your online leads into real life customers.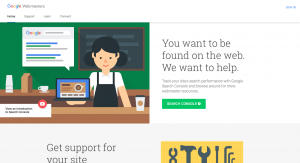 1. Google Webmaster Tools
Google is probably the most popular search engine out there for searching online. Accordingly, their tools for businesses to help Google index their sites are considered pretty standard when it comes to measuring online traffic and evaluating search engine ranking. Google Webmaster Tools is a tool that allows you to collect data about keywords and searches, click-through-rates, submitting your site to the Google index and more. Google's webmaster tools the ability to determine whether or not your site is mobile friendly, if there are any errors on your pages or with your links and to remove links that are detrimental to your ranking or are creating 404 Errors on your site. It takes some configuration, access to your web server, and time to allow Google to index your site, but once it does, this is a very powerful tool for your business.

2. Google Analytics
Similar to Google Webmaster Tools, and working concurrently with it is Google Analytics. Google Analytics, once properly setup on your website either through a plugin or javascript embedded in your pages, records any data about your website including behaviors of visitors, length of time on your site, where and when they "bounced" from your page and left – it even allows you to create a "goal" workflow to measure how many people visiting your site actually convert, meeting the desired end action. Why do you need both Google Webmaster Tools and Google Analytics? Well, Google Analytics goes a bit more in depth with your site than Google Webmasters. And while Google Webmasters records information about searches for your site, Google Analytics records interactions with your site and your visitors. Think of it as a dynamic duo, like Batman and Robin.

3. Google My Business/Google+
Google My Business and Google+ kind of go hand-in-hand really. Google My Business is another tool from Google that verifies that your business is indeed a business and can be listed as such in the snack box (the snack box is the box of businesses and their locations near the top of a given search). But Google My Business is a bit more than just verifying your location. Google My Business works with Webmasters and Analytics and helps boost your site to the top of the search engine results, rather than at the  end. It's part of Google's ongoing efforts to remove spammy or suspect sites and links that have traditionally lured people in and set them up for nefarious outcomes. Once created, you can customize your now Google+ Business page through Google My Business. Google+ is another social network, similar to Facebook and Twitter, where it's almost a requirement to have some sort of presence on. Once confirmed with Google, your listing becomes verified and helps solidify your ranking.

4. (BONUS) Bing Webmaster Tools
So, obviously, not everyone uses Google for searching – if you're on a PC, you're likely using the Bing search engine for searches. Some folks still use Yahoo for searching, and that's ok. For those folks, you'll need to add your site to the Bing Webmaster Tools (Yahoo is also using Bing Webmaster Tools now) and submit it to the Bing search engine for indexing. Bing's tools are similar to Google's, however, I've found that Google's tends to be easier to understand and use. If you have customers that are likely using PCs (which is about 50% of users everywhere), you're going to want to submit your site to Bing.
There are obviously other tools out there, but these tools are the most important to have setup when launching a new site, or to have your site indexed by the search engines. Not taking advantage of these three tools could force Google to take months to index your site and possibly miss out on many potential customers and clients.
While setting up these tools aren't necessarily difficult, it's recommended that you have someone who is familiar with them setting them up so that you get the most out of the tool that's possible. Oh and one more thing – all of the tools I listed above? FREE. Yep, that's right. FREE. Yet another reason why you should be using them.
If you need assistance setting up your SEO essentials or would like a free consultation or quote, please contact DPi Graphics at design@dpigraphics.net.