6 Things You Can Do to Rank Higher in SERPs
These days, everyone wants to rank higher than their competitor in the SERP (search engine results pages) – and why wouldn't you? The average click through rate (CTR) of the #1 result in Google's organic search results is 31.7% and only 0.78% of Google searchers click on results from the 2nd page. All the more reason to strive to be #1, right? That number one spot though is highly coveted and requires a lot – and I mean A LOT – of ongoing search engine optimization. Because, just because you're the #1 organic search engine result today doesn't guarantee that you'll be there tomorrow. There are a few ways, however, that you can rank higher in the SERPs.
First, let's go over some basic terminology that you'll have to know and understand to start ranking higher in the search engines:
Search Engine Optimization (SEO): Search engine optimization is the practice of optimizing your webpages for discovery (and indexing) by the search engines in an effort to rank higher (IE more visible) in the results pages. There are a variety of methods including on-page (edits made directly to a web page) and off-page (edits benefitting a page or group of pages or the website as a whole).
Click-through-Rate (CTR): Your click-through-rate is the rate at which your site is clicked on through to your website from the search engine results pages.
Search Engine Results Pages (SERPs): These are the pages that the search engine display when a query is executed.
Bounce Rate: A bounce rate is the rate at which someone visits your website but fails to interact with any of the pages, and leaves, usually within a few seconds of being on the page.
Conversions: A conversion is an event where a visitor takes a desired action to become closer to making a purchase, providing contact information to download a digital resource, reaching out for more information, etc.
Organic vs. Paid Results: Organic results are those search engine results that include all the webpages that are optimized using on-page or off-page SEO and are simply ranked according to the search engine algorithm, based on how well the pages are optimized for the search query. Paid results (pay-per-click ads or PPC ads) are results that are displayed as a result of a search engine marketing campaign, which is based on the search query and may appear before organic results, regardless of page optimization.
HOW TO RANK HIGHER IN THE SERPS
While you want to rank higher in the SERPs, you really need to consider WHY you want to rank higher – it's not for the mere sake of being first, now is it? No, of course not. Ideally, you want customers to find you first over a competitor, right? So, ideally, you want to customer optimize your pages so that customers find you through the search engines. How do you do that? First, you need to understand that everyone that searches is not ready to buy at the moment they are searching.
Each user has a buyer persona – specific details about them that define who they are, their needs and expectations, and other demographics. A persona is almost like storytelling – you're giving an overview about one of your ideal customers and what makes them tick. Your business or organization may have a couple personas or several, depending on your needs. Once you have all the possible buyer personas, you can then start to optimize your pages for each of them.
It's important to note here that while you're optimizing for search engines and indexing, you really want to optimize for human consumption. That is, making your pages keyword rich and structured well is great, however, if it's not enjoyable or if it doesn't solve the user's problems, then it's not doing its job. It needs to be keyword rich, have good taxonomy AND be relevant and helpful to users.
In order to rank higher in SERPs, make sure you do the following:
STEPS TO RANK HIGHER IN SERPS
Create & Manage Your Google My Business Account
Submit Your Sitemap to Google & Bing
Connect Your Social Media Accounts to Your Website
Optimize Your On-Page SEO
Create Engaging Content (Blogging, Whitepapers, Downloadable Assets)
Use Paid Ads to Drive Traffic & Awareness
1. Create & Manage Your Google My Business Account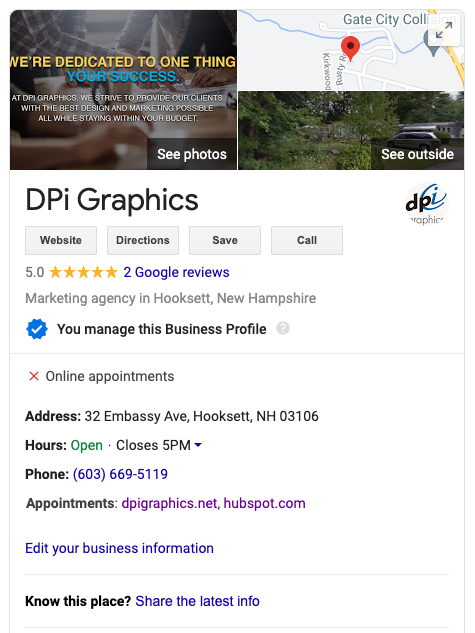 The first thing you want to do is setup a Google My Business account for your business and website. The process of creating the account is easy, and if you have a Google account already, it syncs right with your existing account. You'll need to verify your listing before it goes live, though. Typically, most businesses verify by mail, which takes up to 5 days to be delivered, and then you'll need to enter the code on the letter from Google to verify the listing. Once that is done, the listing is live and will show any time someone searches for your business or organization.
How it helps:
The Google My Business listing helps for a few reasons. First, it displays your business's contact information without a user having to click on your website. It allows you to create a small post every 7 days to highlight a product or service that will be seen on your Google Business profile when displayed in the SERPs.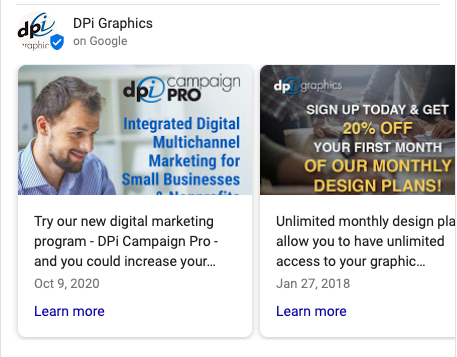 Second, it gives you a boost in local SERPs – which is huge. If you're a business that relies on foot traffic or has a strong local community of customers, you'll want to make sure your Google Business listing is completely filled out.
It even allows you to book appointments right from the listing. You can post a menu, images, video and even message through your Google My Business account. Additionally, there is a question and answer section that can provide additional information to searchers.
2. Submit Your Sitemap to Google & Bing
Submitting your page and post sitemaps to Google and Bing can not only help you rank higher in SERPs, but it can also help Google and Bing (and other search engines) to index (add your site and its pages to its directory of websites on the internet) your pages faster. For instance, without manually adding your website to Google, it would take a Google bot to index a new website between a few days and and a few weeks. That's tough if you want to get noticed in less than a month's time. That's why I recommend Google Search Console.

Google Search Console is much more than just adding your website to Google's index – which, by the way, Bing now can sync with Google Search Console instead of having to upload a sitemap to both platforms. Google Search Console gives you insights into how people are finding you, what pages they are clicking on  and if there are any issues with your website like mobile usability or broken links. Lastly, you can see who is linking to you and determine if you want those links or whether you should disavow them.
How it helps:
Google Search Console helps by speeding up the indexing process with Google and Bing, getting your website found faster. It gives you insights into how people find you and helps provide analytics that are helpful and actionable. Lastly, it gives you the ability to manage how Google sees your website, as well as discovering any issues that might be experienced by visitors to your website. In short, it is an essential part of search engine optimization and ranking higher in the SERPs.

3. Connect Your Social Media Accounts to Your Website
Connecting your social media accounts to your website shouldn't be a surprising suggestion and you probably already do just that, however, what you may not know is the major SEO ranking implications it has. Google's algorithm uses inbound links to websites to determine ranking authority – that is, the sites with the most backlinks from reputable (and popular) will ultimately rank higher. Why? It establishes domain authority.
Domain authority is a ranking score developed by Moz that predicts how likely a website will rank in the SERPs. It ranges from 0 to 100, with 0 being the worst and 100 being the best. A good domain authority score happens when a website has a very large number of high quality links – that is social media, Wikipedia, Google, etc. It's good to review your domain authority regularly to make sure you don't have any bad or non-reputable links to your site.
How it helps:
As was said before, the number of backlinks from social media sites like Facebook, Twitter, Instagram, LinkedIn, etc. great increases the chances of your site ranking higher in the SERPs. But, it's not enough to just have social media accounts connected to your website – they need to be active – for instance, if your last post was September of 2013, you're probably not going to rank a whole lot higher with that connected. To benefit from being connected to social media, you'll need somewhat frequent posts and active accounts that speak to your target audience about your industry, target keywords, etc. With a steady stream of related content, your site will get a boost in SEO and you'll start ranking higher in SERPs.
4. Optimize your on-page SEO
Optimizing your on-page SEO will be the biggest help to your site overall. If you're using WordPress, use the plugin Yoast, which makes on-page SEO a breeze. In general, you'll want to make sure you have a focus keyword/phrase and use the keyword throughout your page. In addition, you'll want to make sure your page url, or slug, meta description and page title all use the same keyword/phrase consistently. Be careful to not over optimize as that could be seen as keyword stuffing and be detrimental.
You'll also want to ensure that your page is written well (no spelling or grammar issues) as well as structured accurately – that is, proper HTML markup and use of alt tags on images, use of h1, h2, h3, etc. for headlines, no black hat SEO tactics, etc. This may require a bit more insight than just proofreading your text, but it's well worth the effort.
How it helps:
How it helps is pretty straightforward – with a keyword optimized page, your page is more likely to rank for your target keywords. The better optimized your page, the higher you'll rank in the SERPs. Focusing on the keyword not only helps your SEO but it improves the user experience by being abundantly clear about what the subject of the page is. Optimizing your on-page SEO is imperative to ranking higher in SERPs.
5. Create Engaging Content (Blogging, Whitepapers, Downloadable Assets)
More of a lead generation hack than a SEO booster, however, creating engaging content (like a lead magnet) can also give your site a boost and rank higher in SERPs. This tactic helps drive traffic to your website while establishing domain authority. And, while Google and other search engines may not use web traffic as a metric for ranking, it has been shown in a study done by Moz that a relationship exists between the amount of traffic and the rank of a site in the SERPs. Ultimately, sites with higher web traffic tended to rank higher in SERPs.

It's not enough just to have the content available – in order to enjoy any kind of SEO boost, you need to publicize it actively on social media, email campaigns to existing customers, traditional marketing methods like direct mail, etc. Once people are aware that your content is available and that it is valuable, they'll go to your asset/resource landing page and convert. Dwell time, also known as the amount of time a Google searcher spends on your site before clicking back to the SERPs, has an impact on search engine ranking.
For example, if you click through from a result in SERPs and didn't find it particularly helpful, spending just a few seconds on the page, Google will recognize that know that you weren't please with the result. But if you click from a result in the SERPs and spend several minutes on the page and then click back to the SERPs, Google will assume you got lots of value from that result and if other people do too, it'll get a search engine ranking boost.
Without getting too deep into dwell time and bounce rate, you should know that they are similar but not the same. For instance, we know that a "good" dwell time vs. a "bad" dwell time is the amount of time spent on a search result before clicking back. Bounce rate is any time a Google searcher clicks a search engine result, doesn't interact with the website at all and clicks back to the SERPs, regardless of the amount of time spent. Therefore, make sure your content is optimized for keywords and phrases so that searchers find it valuable and spend more time on it, netting you a boost in SEO.
How it helps:
By creating content that is gated – that is, people are required to give you their email address before they can get access to your asset or resource – you can collect leads and reach out to them later via email and other digital marketing methods. What's more, by creating valuable content, your domain authority score will increase, as well as your dwell time, and give you a boost with your search engine page rank. Note: Google has not publicly confirmed that dwell time affects ranking, however, there are some definite evidence that Google DOES use dwell time as a ranking signal.

6. Use Paid Ads to Drive Traffic and Awareness
Probably the most popular way to increase traffic to your website is with the use of paid advertisements through Adwords, the Google Display Network or social media. According to Google, paid search ads do not have a positive effect on page rank. However, using paid ads widens your search audience, increasing the number of searchers that see your website. While this tends to be a controversial topic, there is evidence to suggest that PPC ads and organic search work together in a somewhat symbiotic relationship.
PPC ads are a great way to increase visibility and local traffic to your website. While it doesn't directly have an impact on your organic SEO, PPC does work together with organic search to increase your brand awareness and generate more local leads. It helps identify more valuable keywords and maximize your SERP real estate by exposing searchers to both your organic listing and your paid ad, which then leads them to believe (hopefully) that your business provides reputable products and services.
How it helps:
As stated above, PPC ads do not directly impact organic search engine listings. When used together, well optimized websites have the potential to generate more clicks from local searchers and be visible to a wider audience, thus increasing the chances that your website will be visited by more people. PPC coupled with organic SEO has been proven to increase brand awareness, local traffic conversions and visibility.
Ranking higher in SERPs isn't difficult, however, it does take a bit of time. There are things you can do to speed up the process of the search engines recognizing your website changes, however. Utilizing Google Search Console and manually requesting Google to index your website is just one of them. Using the methods above, you can easily start to rank higher in SERPs. Share good, valuable, well written content with the right audiences. Make sure your pages are optimized for human consumption, that is, they contain valuable information and not just loaded with keywords for the sake of SEO. Need help with your SEO? Contact us!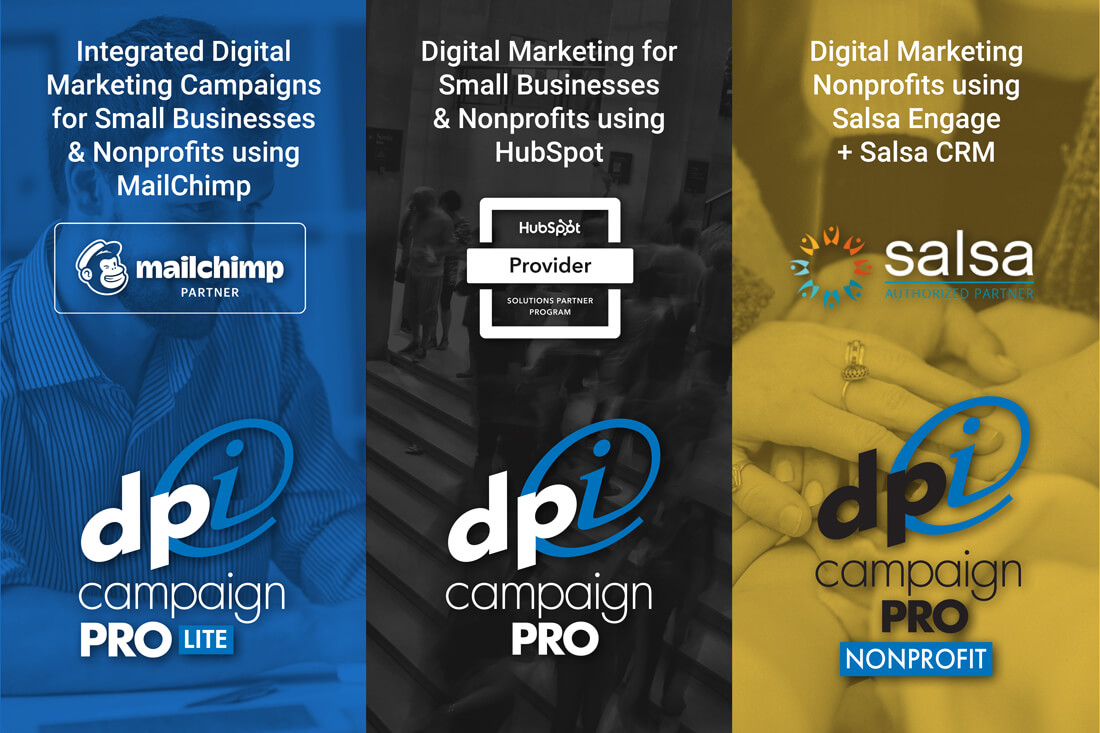 SIGNUP FOR OUR EMAIL NEWSLETTER!