5 Apps You Should Have That I Can't Live Without
We all have apps for our computers, tablets and phones that we use daily and some that we absolutely can't live without. I'll admit, I'm not a big on trying out new apps just to have the latest and greatest in tech. I do however have an "inner circle" of apps that I use daily – some for business, some for personal use, some for both. In any case, here are my top 5 apps that could not do without on a daily basis.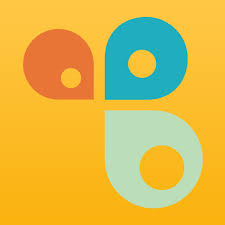 Cozi
Cozi is a neat little app that keeps track of your life and is sharable with other users (I.E. family members). It's not just a shared calendar – it includes shopping lists, recipes, contacts, birthdays… the list goes on and on.

Why I like Cozi: It keeps my family on the same page (for the most part). My wife and I use Cozi for ourselves, for our kids and tracking other important ongoing events. It's especially good with managing lists (shopping lists that can add or remove items in real-time).
Cost: Free, but there is a "Gold" version which offers Birthday Tracker, Contacts, mobile app themes, mobile month view and change notifications. We use the Gold version but we started out with the free version, which is pretty robust.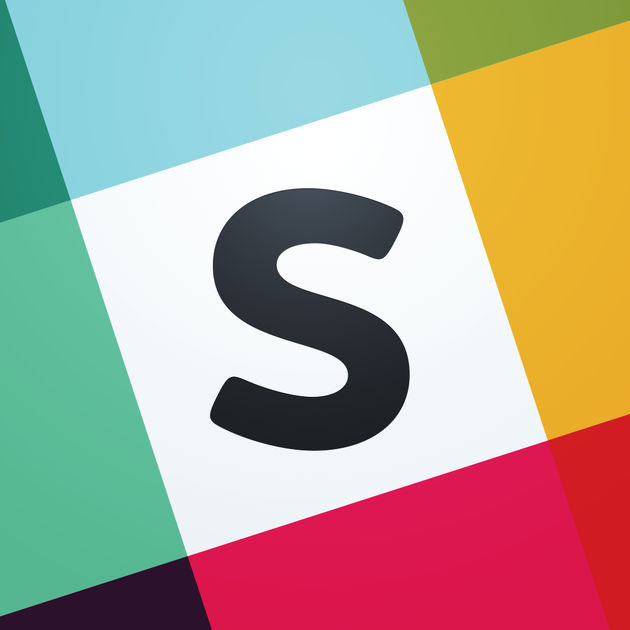 Slack
Slack is for the most part a group/team chat application. But, it's much more than that. You can setup team to-do lists, setup different channels for particular topics, share code, files, images – it even has a plugin for giphy (let's all rejoice on that one).
Why I like Slack: Cozi helps manage workflow, particularly in my 9-5 job. Our team does a lot of work on website stuff (and we share code snippets back and forth which Slack formats for us), marketing efforts and messaging between the members of the team. Without Slack, we just wouldn't be terribly efficient, in my mind.
Cost: Free, however there two paid versions that allow for a lot more options including user groups, screen sharing, video calling, unlimited apps and services and unlimited searchable messages. We use the free version, which is more than adequate for most teams' use.
Square (Point of Sale)
Square Register (the app is named Point of Sale) is a great app especially if you have a lot of point of sale transactions while your on the go. You can also setup recurring payments and automatically deposit payments into your bank account. It does require a reader (there are readers for devices with headphone jacks and without) and works with most mobile devices.
Why I like Square: Square helps my clients pay me in person by credit card, rather than by check or cash. It also helps setup recurring payments such as subscriptions and invoices them automatically at whatever period I specify. It's light and requires very little setup, which is extremely helpful.
Cost: Square is free, as is the reader, however a percentage is taken on payments as they are deposited to your bank account. It costs 2.75% per swipe/dip/tap and 3.5% + 15¢ per keyed transaction, which is pretty nominal.
JotNot Pro
JotNot Pro is a little app I love when I need to scan a document or really scan anything.  It's light, fast and you can email the scan to yourself right after you scan. It also keeps track of your scans for you for later, as an added benefit. Sure, there are a slew of other apps out there that can do what JotNot Pro can, but this app is simple and works flawlessly.
Why I like JotNot: Since I don't have a working scanner at home (don't get me started), I stumbled upon this app YEARS ago and it has been a great subsitute for a flat bed scanner ever since. It's light, fast and easy to use.
Cost: JotNot Pro is free and you get all the features you need to scan and send with it. It's available on both iOS and Android and even offers a faxing option. A must have if you need to scan things on the go.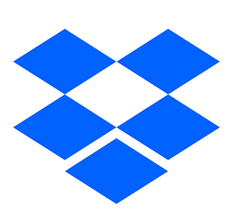 DropBox
Most everyone knows that DropBox is a file sharing app that allows you to store and access your files from anywhere. There are collaboration options where users can add comments to files, provide feedback and more. The free version allows up to 5 GB of storage before you need to select one of their 3 plans.
Why I like DropBox: DropBox allows me to share files with customers and clients that might be too big to email. It also allows me access to files when I'm out and about without access to my computer's hard drive. It syncs with my computer so if I save something from another device, it will be on my computer when I login next. Literally could not live without DropBox!
Cost: As I said, DropBox is free up to 5 GB of storage. There are 3 plans: Standard, Advanced and Enterprise and range from $12.50 per user to $20.00 per user and more. Additionally, DropBox has DropBox Professional, DropBox Business and an enterprise level business version. I personally use DropBox Professional, which offers 1 TB of space at $9.99 a month.
So, those are among the top apps that you should have (aside from social media, email applications and other utilities) that I just can't live without. I'm sure there are hundreds of other apps out there that do the same things as these, but these are the ones I use just about daily.
How about you? Do you have an app (or apps) that you think everyone should have that you can't live without?