DPi Graphics – 2020 Year in Review
2020 was certainly a year to remember – and for most folks, it's not a fond memory. And, while 2020 negatively affected many businesses and organizations, DPi Graphics has been fortunate enough to have been spared some of that misfortune. In fact, for us, we've managed to turn this awful year into a positive experience as we move forward into 2021.
We redefined our niche
DPi Graphics has always sought to serve small businesses as our main focus, however, we've added nonprofit organizations to our customer focus. Because many of our customers are nonprofit organizations, and because we support and are members of several nonprofits ourselves, we felt it was only fitting that we focus on helping nonprofits as well as small businesses build a strong digital marketing strategy.
Although in the past, much of our design work has been used for printed collateral, we're also making a shift to digital marketing. Before anyone jumps to conclusions, we are NOT rejecting design projects for print at this time; rather, we're simply adding a focus to assist our customers with affordable digital marketing strategies that will best help them reach their goals, while staying within their marketing budget. Got a print design project? Send it our way. Need a digital marketing strategy for an upcoming campaign? We'll do that too.
Our mission is simple – to help small businesses and nonprofits succeed by helping them develop a strong digital marketing strategy. Our goal is to serve your business so well that you feel less that we're a company that you work with and more that we're an extension of your organization.
We Launched New Services
Despite the hit to the economy and amidst the chaos of the pandemic, and in addition to launching our Design Genie service last fall, we launched two new services, DPi Campaign Pro, a multichannel integrated marketing solution that offers email marketing, online retargeting ads, social posts, marketing automation and more, as well as DPi Simply Maintenance, which is a website maintenance service geared for small businesses and nonprofits who need support managing and maintaining their website.
DPi Campaign Pro is an all-in-one integrated marketing solution for small businesses and nonprofits to build a digital marketing strategy without having to try and integrate these separate services individually. It utilizes MailChimp's marketing CRM, keeping everything in one dashboard, all in one place. Why MailChimp? Many small businesses and nonprofits use MailChimp already – it's an affordable (and potentially free) email service that has grown over time into a marketing CRM with retargeting ads, social posts, marketing automation and more available at a fraction of what these services would cost individually (not to mention your time managing them all).
DPi Simply Maintenance is a website maintenance service that is simply that – website maintenance – no website redesign, no server migrations, no hassles. Just website maintenance. Why would you need website maintenance? Well, for one, security. Keeping your website secure has become more of a full-time job now than it has ever been. Part of keeping it secure includes making sure plugins and website platforms are up-to-date. By leaving that to a professional (AKA DPi Graphics), you don't have to worry about whether your site has been hacked or not. It's taken care of.
Both of these services are subscription based and you can sign up for them online.
We Became a MailChimp Partner
Yup. We became a MailChimp Partner earlier this year – here's the post ICYMI. Why you ask? Well, for one, it allows us to manage our DPi Campaign Pro clients' accounts by only needing to log into our own account and accessing theirs through the MailChimp & Co dashboard. The other reason we became a partner (and got certified) was to be added to MailChimp's Experts Directory, which is seen by small businesses and nonprofits around the world. They can contact us through that directory for help on their MailChimp campaigns. Pretty cool, huh?
As a result, DPi Graphics is now serving clients throughout the United States (and even some internationally!) We are pleased with our growth and expansion of services with MailChimp and are taking steps to become Google Partners as well. Look for updates on that later in 2021. While we are continuing to grow, we remain committed to serving our local small business and nonprofit partners with the same level of quality design and marketing that you've come to expect from us.
But Wait, That's Not All…
Additionally, we published 13 blog posts, built and launched 3 websites, sent dozens of email campaigns and managed several social media ads throughout the year. All in all, it's been a rather busy year for DPi Graphics. But, we're not stopping here. We're still looking for new clients – entrepreneurs, small businesses and nonprofits – who need help developing a strong digital marketing strategy. We know we can't be everything to everyone, however, we know that we can be more than just another marketing agency to a small business or nonprofit. As I said before, we want to serve you so well that you see us less as a company you do business with and more like an extension of your team.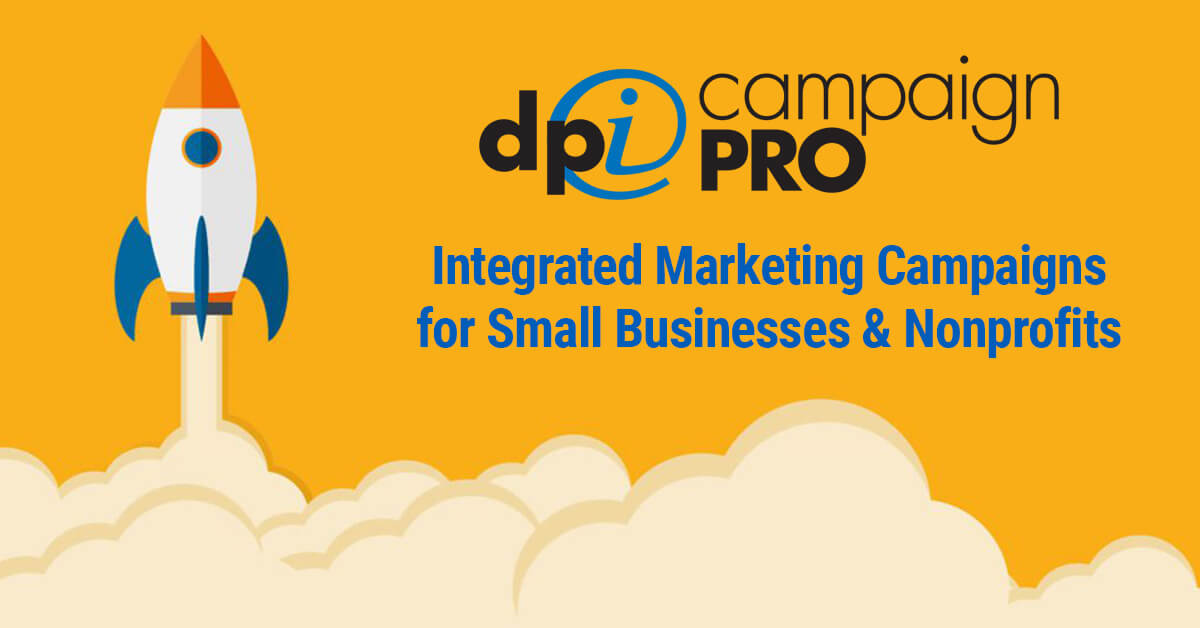 SIGNUP FOR OUR EMAIL NEWSLETTER!