NONPROFIT: How To Get the Most Out of Giving Tuesday 2021
Giving Tuesday 2021 is coming up fast – and as a nonprofit, that's your day to solicit donations and generate leads for both members and donors for your organization – the Black Friday for nonprofits.  It's become widely recognized as an international day of giving following the biggest retail events of the season, Black Friday, Small Business Saturday and Cyber Monday. Most nonprofits already have a pretty good handle on preparing for Giving Tuesday, since it's been around since 2012. But, what if your nonprofit is new? How do you go about preparing to market your nonprofit for a single day of giving like Giving Tuesday?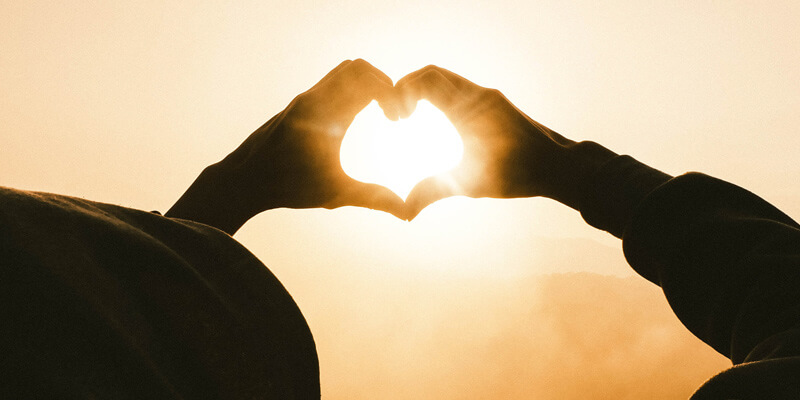 Regardless of whether your nonprofit has been participating since 2012, or if this is your first year – you can always find a way to increase your marketing efforts and improve the quantity and the amounts of the donations made. To have a successful Giving Tuesday, here are some basic guidelines to follow:
GIVING TUESDAY MARKETING BASICS
Set a Giving Tuesday goal
Curate your email list
Plan your marketing & communications
Create your marketing assets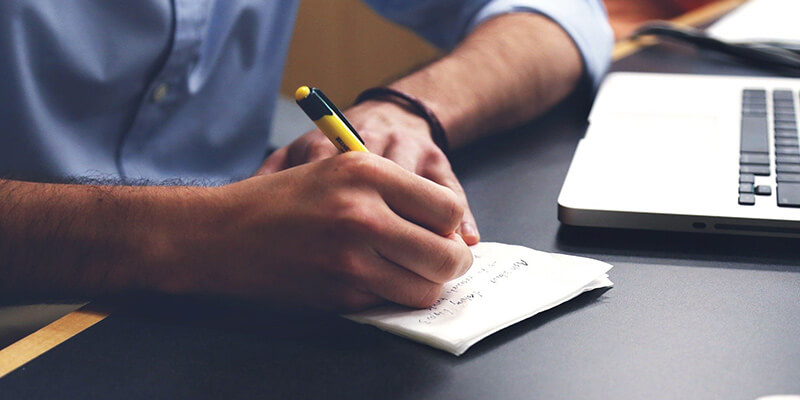 Set a Giving Tuesday Goal
The only way to measure how successful any fundraiser is, is to set a goal.  Why set a goal? Well, first, a goal gives you an amount to shoot for – it helps give your donors an idea of how much you intend to raise and how close you are to achieving it. Moreover, setting a goal helps you plan Giving Tuesday 2021 better. For instance, set a goal to increase donations from the previous year (if you participated last year, if not, set a fundraising goal to start with), such as increasing the number of new donors, amount of donations and overall revenue by some percentage (whatever is realistic and makes sense for your nonprofit).
Set specific amounts for donating – for example, if you're average donation last year was $35 or $40, suggest a donation of $50 this year, with an option for other amounts ($100, $200, etc.) along with an "Other" amount for people to donate a larger or smaller amount. Using a marketing technique called anchoring, and by making the $50 donation option NOT the lowest predetermined option, but the second lowest, and making it the default option, you can take advantage our the human mind's ability to choose based on the first piece of information processed, which we give more weight in our decision making process. Additionally, by making it the second lowest option, donors would be more inclined to not choose the minimum donation option.
These tactics can help you grow your Giving Tuesday donations and increase your overall revenue. Throughout your communications with your donors and lists, make sure you state what your goal is and even have a visual representation of it, like a bar graph, thermometer, etc.  Most people are visual; they respond better when they can visualize the data in front of them. By delineating the goal and the donations received throughout the duration of the campaign, you can encourage donors (and potential donors) to donate to kick off the campaign, halfway to the goal, almost to the goal, etc.
Curate Your Email List
The key to any successful digital marketing campaign is to ensure that your contact list is solid.  Additionally, make sure your email list is segmented based on past contribution history. It may sound like a great idea to email your entire list to solicit for donations on Giving Tuesday 2021, however, let's think about it for a minute. Reaching out to people who have never donated for a donation isn't likely going to yield an increase in donations. In fact, it's been proven that retaining and motivating existing donors is less expensive than acquiring new donors. The retention rate for repeat donors is 60%, where the retention rate for first-time donors is only 23%. This is why it's important to reach out to your repeat or existing donors first.
Just because you're segmenting your list by donor activity, doesn't mean you can't reach out to each segment separately. For instance, one reason you should reach out to each segment separately is because your message to your repeat donors is likely going to be different than your message to someone who hasn't given yet, and vice versa. Consider your contacts and their persona – what makes them different, what they want, how they can help you and what motivates them.
Additionally, and this may seem like a no-brainer, but make sure your contacts are able to receive your emails – that is, that the email you have on file is syntactically correct. Review past campaigns and look at bounce reports to see if any of your previous campaigns bounced and take the appropriate actions. Hard bounces should be removed – that means, the email address doesn't or no longer exists. Soft bounces can occur for a number of reasons, one of which is the user's inbox is full. Make sure your entire list is good for sending and is segmented by past donor history.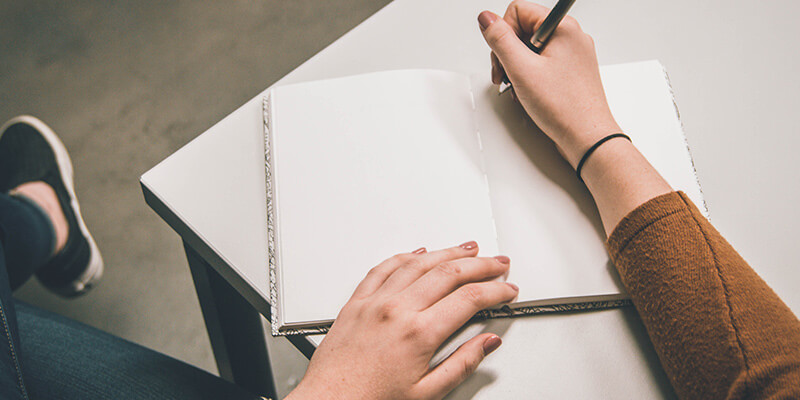 Plan Your Marketing & Communications
Every successful campaign starts with a plan. Developing a multichannel marketing strategy for Giving Tuesday 2021 is absolutely imperative to have a successful appeal. But, where do you start? More time is obviously better than less and most folks who make donations like to plan their giving, especially this time of year. Ideally, you should be reaching out throughout the year to your members and donors regularly anyway, so that getting something from your nonprofit isn't unusual where it might go into spam.
You can start planting the seed that Giving Tuesday is coming up a month in advance, giving your donors plenty of notice. Keep in mind that though your nonprofit may be tracking when Giving Tuesday is, your members and donors may not. Some may not have even heard of Giving Tuesday (though I doubt that). Still, you want to make sure your list knows what it is, when it is and what to do on that day.
Approximately a week out from Giving Tuesday (the Tuesday before Thanksgiving), you'll want to start reaching out to your donors about Giving Tuesday 2021, your fundraising goal, how it will be used/how it will help and so on. At this point also, you'll want to setup your Giving Tuesday themed graphics for your website, or at least your donation page. You could also coordinate your email to your donors with social posts and update the graphics there to reflect Giving Tuesday 2021. Everything should be coordinated and optimized for donations.
If you have the bandwidth, and are so inclined, you could post on social media once a day until Giving Tuesday. Reaching out via email daily might be a little too frequent for some donors, so it's best to use multiple channels to increase your audience's awareness and to get them excited for the big day. What kind of posts could you do? The following posts on social media and/or other media than email would work:
Save the date (On social media or by mail or both)
How the money raised will be used
Mission/Vision of the nonprofit
Highlight the need (why should people donate?)
Last year's stats – how many people donated last year, how much was raised
On Thanksgiving, consider publishing a "thank you" post without any real solicitation for donations. Why? It's a day for family and being thankful. Many folks may not even check social media or their email that day, so a simple "thank you" or "be thankful" post is really all that's necessary.
On Black Friday, the Friday following Thanksgiving, there are a few different ways to approach donors who are probably shopping for deals. You could approach them with the "use the money you saved on Black Friday while shopping to make a donation" mindset, encouraging them to make a donation with whatever money they didn't spend. You could also increase the hype by creating a countdown timer for your website (and email) until Giving Tuesday.
Over the weekend following Thanksgiving, continue to highlight the importance of donations, your nonprofit's mission and how your donations will help. Try to create a connection with your audience by providing insight into how the cause has already helped by sharing personal stories. Creating an emotional connection with your donors will increase their likelihood of donating and give them a better understanding of how their donation will be spent.
The day before Giving Tuesday, you'll want to remind your audience – here you might want to send an email reminder, as well as posting reminders on all your marketing channels. On Giving Tuesday, you'll want to send out multiple emails throughout the day to remind donors to make a donation. Consider the following schedule for your email messages:
First email: Basic information about your nonprofit, your goal, your mission, how it helps, etc.
Next email: Update on campaign's progress, encourage more donations
(Optional) Next email: "Halfway there" – update when goal is halfway met
Final email: Final push for donations, use emotional connection you created over the weekend
Keeping your donors updated on your progress throughout the day on Giving Tuesday serves two purposes. First, it shows them that their donation was among several that helped your nonprofit meet (or exceed) its Giving Tuesday goal. Second, it might encourage them to give again, if the campaign is close to the goal but just needs a few more dollars to come in, they might give a bit more to get your campaign to the goal.
Having your plan laid out now will help you determine what creative assets need to be created so that you can have everything scheduled and ready to send/post when the time comes. Planning ahead also allows you to setup marketing automation to alleviate some of the stress associated with the day itself. Take a look at our post on holiday marketing automation for ideas on how you can apply those strategies to your Giving Tuesday marketing.
Create Your Marketing Assets
You might be tempted to start planning your Giving Tuesday strategy based on the assets you have already created for the day, however, your plan should really dictate the creative that needs to be used. For instance, if you only have a few different social post images to share, and you've planned for a full week's worth, you'll want to find more images and graphics that are unique so that your audience doesn't dismiss them thinking they've seen it before, just because the imagery is the same. That isn't to say that all your images and graphics should be different; they should all work together as integral pieces to a whole campaign.
It's important that your creative and the content you'll be sharing to encourage donations is more than just well designed. Each personal story you share to create a connection should be compelling; it has to resonate with your audience. You'll need to be selective when choosing your images and writing your written content. Only use high quality images and graphics that best fit and communicate the message you're trying to convey. Try not to use stock photography, as much as possible. Make sure any emails and webpages are responsive – that is, that they are easily read and interacted with on any device. 17% of donation form views last year were made on a mobile device and that number is expected to grow.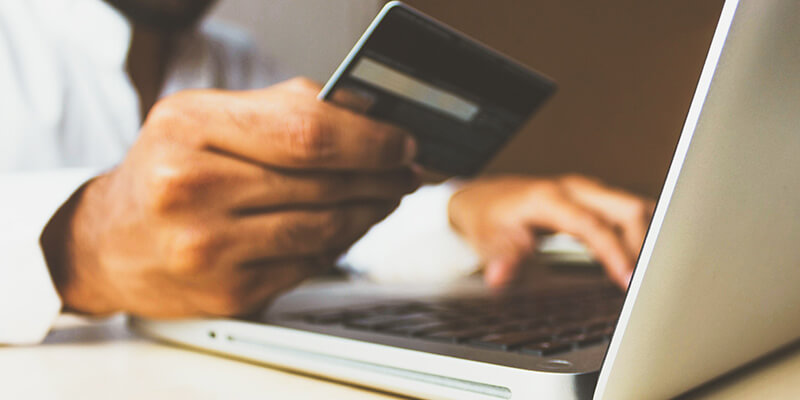 Your Donation Page
Your donation page on your website, should be more than just a blank page with a form. Think about it: If someone were to go to your website from a link in an email, on social media, from a text – and get to your donation page – but get distracted and don't come back immediately to your page, will they remember why they clicked to your donation page to begin with? Would they donate more if there were additional supporting information on your donation page that highlighted the need even more? What if they just shared the link without any context – would anyone donate not knowing anything about the cause with just a simple donation form? Most likely not.
Make sure your donation page is rich with information about your nonprofit, where the money raised goes and how it helps. Share some testimonials, images or video that help support why making a donation is important. Keep them on the page long enough to make the donation and potentially share it with others.
Lastly, don't leave content creation for Giving Tuesday. Get it all done before the day gets here because once Giving Tuesday 2021 is here, every moment counts. No money or time for professional design? There are a bunch of free tools and resources for nonprofits for Giving Tuesday. You can always find free, high-quality images at Unsplash, Pixabay and Pexels. Whatever you choose for your Giving Tuesday graphics, make sure it's high-quality and on-brand. Not sure? Ask us!
Once you have your assets created for your entire campaign (through the end of the day on Giving Tuesday), you're ready to setup your automation and schedule your emails and posts. Make sure you test your emails to ensure that they look good, read correctly and all the links work. The last thing you want is the link to the donation page from an email to generate a 404 error.
One thing that hasn't been mentioned is to setup an automated thank you email when someone makes a donation. In fact, in addition, you should redirect the donor, after making their donation, to a thank you page, thanking them for their donation and offering ways for them to keep in touch (IE social media, blog, email list, etc.) The thank you email also serves as a receipt for the donation they just made so that they can claim it on their taxes (if they do that kind of thing). This should be automated and should be deployed minutes after the donation is finalized.
Conclusion
Getting the most out of Giving Tuesday doesn't mean having a huge marketing budget. With a little time spent up front using whatever tools your nonprofit already uses (if not, we can recommend some like MailChimp), you can set up most of your marketing quickly and inexpensively. Planning out your entire campaign from announcement to your members and donors, to the final push for donations on Giving Tuesday 2021, is a must. Make sure your fundraising goal is reachable and makes sense for your organization. Curate that email list and make sure you're reaching the appropriate segments of your audience with a focused message. Lastly, make sure all of your assets are created well before Giving Tuesday and they are scheduled and ready to go before the day gets here.
Need help with Giving Tuesday planning and execution? We can help!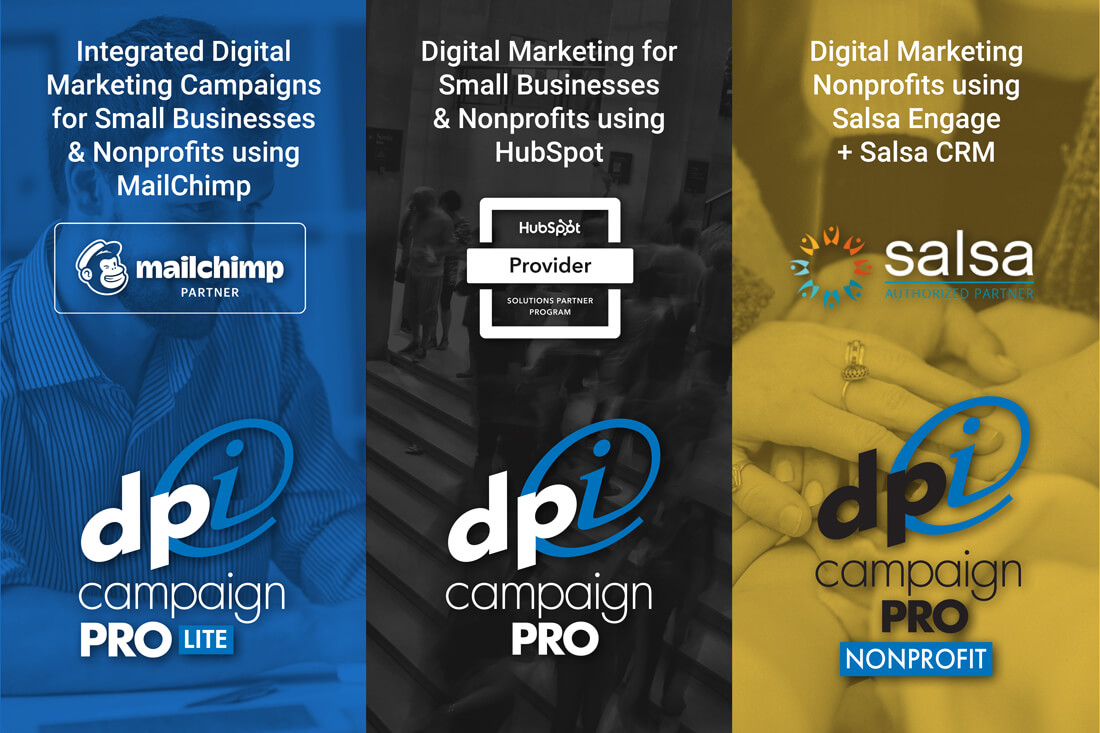 SIGNUP FOR OUR EMAIL NEWSLETTER!