Holiday Marketing Automation You Should Use This Season (And All Year)
Holiday marketing planning can be stressful – there's tons of competition out there from retailers and businesses trying to win at holiday marketing just like you, as well as the age old question: what products/services are your customers going to want this holiday season? These two factors alone can make holiday marketing a drag. However, what if some of that were done for you? Set it and forget it? Things just work even when you're not? In short, what if your holiday marketing was, at least partially, automated?
Holiday marketing automation is really not that hard to setup and can save you a bunch of time and stress with your holiday marketing efforts. There are several different ways to automate your marketing; some may seem very basic, like "duh, yeah, why would you not do that?" while other automations are more obscure or thought provoking. For instance, a series of welcome emails when someone signs up or makes a purchase, while segmenting your audience and reaching out to re-engage the customer a few months after a transaction or purchase might seem less obvious.
But what about the holidays? What's different about holiday marketing automation than any other time of the year?
Well, for starters, holiday marketing has a sense of urgency about it – "take advantage of this deal now because it'll be gone" and marketing messages like that. Supply is usually always less than the demand during the holidays. So, your holiday marketing is going to emphasize that sense of urgency more so than other times of the year. How do you automate your marketing for a sense of urgency?
5 HOLIDAY MARKETING AUTOMATIONS THAT WORK
A SERIES OF WELCOME/GETTING STARTED EMAILS
Pretty much every email newsletter you sign up for (or business you buy something from) has you provide your email so that they can "stay in touch" – what it really means is that they want to be able to continue to market to you over time. First and foremost, having an email newsletter or email list shouldn't just be a meaningless spreadsheet of email addresses – rather, they should be curated, perhaps in a CRM, and segmented so that your relationship with them remains positive and they remain engaged with your business or nonprofit. One way to do this, is with a series of "welcome" or "getting started" emails.
To create a series of welcome emails, you'll need to take a look at your onboarding process, assuming you have one. If you don't, now's the time to create one. What do people expect when they sign up for a newsletter or purchase a product. Most people – 76% in fact – expect to receive a welcome email upon signing up for a list. How you handle your welcome email (or series of emails) can make or break your relationship with your customers.
Welcome Email Series Best Practices
Be upfront about how often and how many emails the recipient will receive
Tell them about yourself and if you promise something, deliver
Encourage them engage and connect on social media
Engage or re-engage to drive them to convert or make a purchase
Segment your subscribers and deliver personalized content
How should you apply this to your holiday marketing automation? In addition to the method above by sending a welcome series of emails – the frequency of which is really up to you, however, make sure that what you're sending isn't overwhelming or intrusive – make sure you setup marketing automation to email them 3-6 months down the road after the holidays. You don't want them as customer just for a season – give them a reason to stay by re-engaging them after the hustle and bustle of the holidays has passed. By segmenting your list based on purchases or other actions, recommend complementary products or an upgrade to a product they previously purchased.

BLACK FRIDAY, CYBER MONDAY & GIVING TUESDAY
When it comes to shopping for the holidays, Black Friday is the unofficial start of the holiday season. And, to have a successful holiday season, you need to be ready for the day after Thanksgiving, the following Monday and Tuesday. But why? Although many don't want to acknowledge the Christmas season before Thanksgiving, plans must be put in place before to reach shoppers and holiday gift giving planners BEFORE they get to the stores. There's no guarantee they'll come to your store if they don't know that you have any deals, right?
How does this tie in with holiday marketing automation? By determining your Black Friday and Cyber Monday deals early, you can setup announcement and reminder emails, segmented according to previous purchases perhaps, you can get shoppers in your store and on your website during the busiest days of the holiday season. The important thing is to give shoppers enough time to receive your email and plan accordingly. Sending your announcement email on Black Friday is too late. The time to start thinking about your deals and setting up the automation is now.
Dates to Keep Track of & Plan For
Black Friday – November 27, 2020
Small Business Saturday – November 28, 2020
Cyber Monday – November 30, 2020
Giving Tuesday (Nonprofits) – December 1, 2020
For instance, send your Black Friday announcement email a few weeks before Black Friday – this can vary as to when, but a couple weeks at least. Hardcore BF shoppers are already searching deals. Setup your reminder emails to go out 5-7 days before the event. Setup your marketing automation to engage with people who opened, clicked or didn't open the email to send automated emails that have a discount code, a special offer or some other deal to help entice them to shop. This approach works for Black Friday, Small Business Saturday and Cyber Monday. Additionally, you can retarget visitors to your website and those who opened emails using Google and Social Media ads to remind them when they're online about the products they've viewed. You can also setup abandoned cart automation – that is, if someone adds something to their cart but doesn't check out – to remind them to finish the purchase or entice them with an up-sell or cross-sell to complete their purchase. This can all be setup using marketing automation.
Giving Tuesday is slightly different instead of spending money on holiday gift giving, it's about donating to charities. You'd want to use the same approach with your announcement email, and reminders, however, you'll want to remind the people on your list right up until Giving Tuesday AND on the day of. Why? Making a donation requires less planning than shopping for the best holiday deals. Many donations can be spontaneous and with a little (or a lot) of reminding, can generate a lot of donations. If you're using a fundraising platform, consider sending updates on Giving Tuesday to encourage donations. For instance, you can use "We're halfway to our goal" or "We're almost to our goal, can you help?" messages to help encourage donations on that day. Most of all, don't forget to send confirmation and "thank you" emails for donors. That's extremely important. They can serve as a receipt later when someone wants to claim the donation on a tax return. These can also be setup using marketing automation.

HOLIDAY MARKETING AUTOMATION GIFT GUIDES & INSPIRATION
Even before your Black Friday deals announcement goes out, you should think about inspiring the folks on your email list with a gift guide – products that you sell that might be great holiday gifts. You can use marketing automation to setup different guides based on consumer behavior and previous purchases and then send them a guide that caters to their interests. As the season progresses, you can add a sense of urgency or provide solutions for hard-to-buy-for gift recipients to your messages – for example, using "Time is running out, get your last minutes gifts here!" or "Find the perfect gift for those hard-to-buy-for people on your list". Typically, consumers will get their easiest gifts out of the way first and leave the "hard-to-buy-for" folks for the end. This is where your perfectly timed email (a few weeks out from Christmas) can help.
Types of Gift Guides & Automation Timing
Gift Giving Guide – Between November 1-15
Last Minute/Hard-to-Buy-For Guide – Between December 1-15
Stocking Stuffer Guide – Between December 15-24
Finally, a week or so before the big day, you'll want to send out a "stocking stuffer guide" – which can include gift cards and last minute things that your business sells. What if your business is a service and doesn't sell products? Have you thought about productizing your service? That is, bundling your service for purposes of easy online checkout. For instance, if you teach dance lessons, create an introductory "package" that includes a couple dance lessons, perhaps add a promotional item that could be wrapped or added into a stocking. Stocking items are usually last purchased just before the holiday, so it's important that your "stocking stuffer guide" is timely and useful. Using holiday marketing automation, you can not miss these important landmarks of the holiday shopping season.
GOOGLE & SOCIAL MEDIA RETARGETING ADS
Although previously mentioned, retargeting ads through Google's Display Network and Facebook and Instagram are a great way to bring customers back to your site, reminding them of products they've viewed. In many cases, these ads can be dynamic in size and content – that is, they'll adjust the ad so that the content fits the space. For instance, MailChimp allows the ability to design and run your ad in a few clicks, and then automatically generates thousands of different ad sizes to display across more than 2 million sites in the Google Display Network. Similarly, by connecting your store or website to MailChimp, you can setup social media ads for Facebook and Instagram very quickly and easily. This allows your data to be collected all in one place AND allows you to setup more automations to reach out to people who have been retargeted that didn't make a purchase.
A study has shown that combining email with retargeting ads can lift your campaign revenue up to 107%!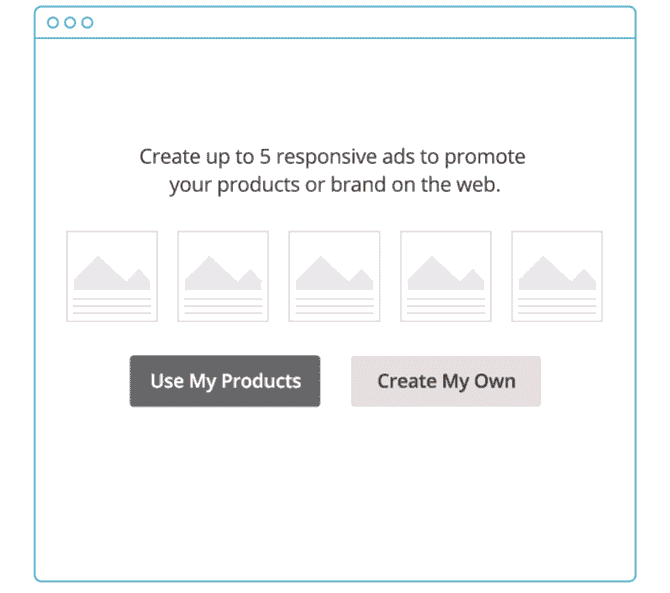 POSTCARD AND DIRECT MAIL HOLIDAY MARKETING AUTOMATION
While direct mail is not a digital medium for marketing and it's definitely not a new form of communication, it is still extremely effective in its ROI. In fact, 86% of consumers make time to go through their mail daily. Why is direct mail important in holiday marketing automation? Well, in some marketing automation platforms, such as MailChimp, you use postcards as an additional touch to encourage people to sign up for an exclusive holiday deal, remind them about the products in their shopping cart (abandoned cart reminder), or send simple reminders to customers on your list showcasing products, events or a discount code, to name a few.
Tying direct mail sending into your CRM can not only increase your exposure, but also increase your revenue. But, in the flood of unsolicited direct mail that comes into a household, why would anyone pay attention to a postcard? Well, if the postcard is reminding them of something that is still in their shopping cart, it would remind them to finish the transaction and complete the purchase. If they haven't gotten as far as adding anything to their cart, a discount code or deal might put them over that barrier and encourage them to add it to their cart.
Targeted direct mail tied into your CRM is definitely a method that shouldn't be overlooked this holiday season. Strategically timed, it could add to your sales and lift your campaign results.
THE KEY TO SUCCESSFUL HOLIDAY MARKETING AUTOMATION
The most important part of having a successful holiday season is planning. Plan ahead and setup your holiday marketing automation now to alleviate a lot of the stress associated with the hectic holiday season. Plan out your deals and offers, campaigns and guides now so that you can set them to run when the season is in full swing. That way, you can focus on fulfilling orders and managing your inventory.
Overwhelmed with all that needs to be planned and executed? Let us help!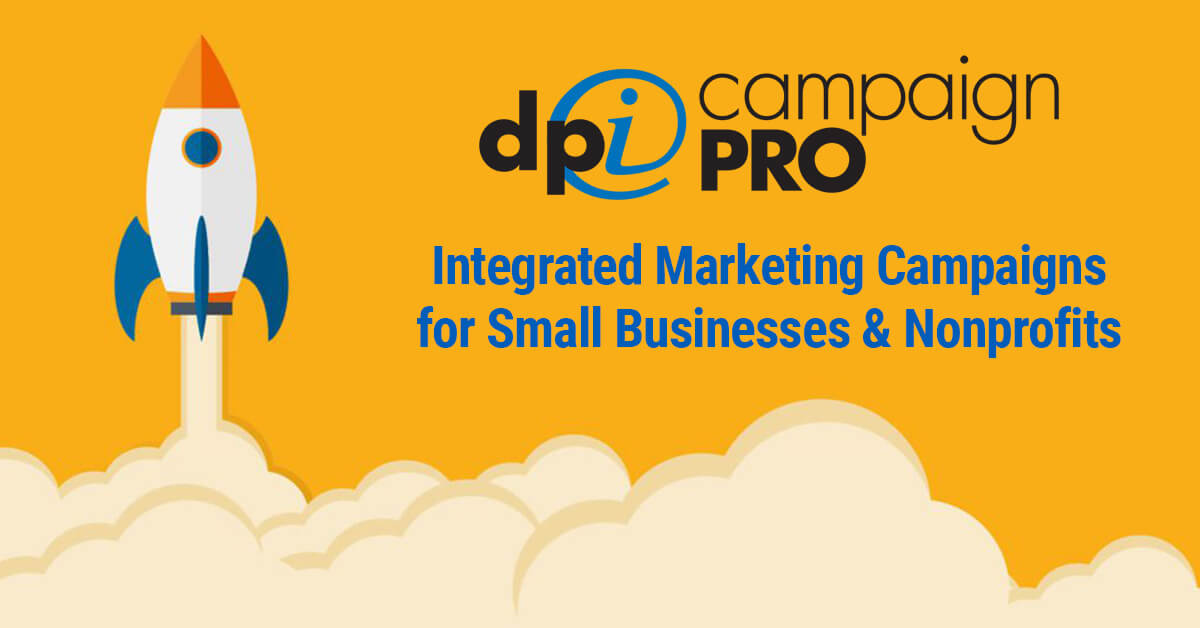 SIGNUP FOR OUR EMAIL NEWSLETTER!