8 Must-Have WordPress Plugins
When it comes to website building platforms and content management systems, WordPress is at the top of the list. But, what makes WordPress such a great platform for designing and developing websites are the plugins that can be added to any site and any WordPress installation. WordPress plugins, for some sites, are not only add-ons, they're a requirement. WordPress plugins range from search enigne optimization to spam blocking to site backups and more.
But what WordPress plugins are the best? What plugins do you absolutely need to have?
Here are 8 WordPress plugins (there are many more) that I've found to be "must-have" plugins when it comes to designing websites on WordPress:
Updraft Plus
Updraft Plus is a plugin that helps you backup your site – including media (pictures, files and video), the database, plugins, etc. It also allows for scheduled backups, syncing with DropBox (or another storage service), cloning or migrating an entire site and more. Why I like it: The free version is simple to use, straightforward and offers restoration from a backup, without having to pay a hefty subscription fee.

Wordfence
What can I say about Wordfence – Wordfence is a fantastic plugin – yes, fantastic – that protects your website against brute force attacks, vulnerabilities and scans regularly for malware. It also offers IP blocking (in case you're getting a lot of referral spam) and in the Premium version it offers country blocking. I install this on EVERY site I build in WordPress, simply because it's a great first line of defense. Why it's a must-have: As I said, it's a great first line of defense for my website against hackers and attackers and peace of mind to know that my site is protected 24/7.

Duplicate Post
There are a couple plugins out there that do what this plugin does, however, I've found this one to be just what I need and hasn't experienced any vulnerabilities since I've been using it, unlike another plugin of a similar name. This plugin clones your posts and pages – simple. If you've got some long, complicated layouts that you want to duplicate and change, this is the best (and easiest) way to achieve that result. Why I like it: It really is light, easy to use and it just plain works.
Yoast
Yoast is a no-brainer for anyone designing and developing with WordPress – it makes sense of the SEO and makes it easy to set keywords, optimize your pages for those keywords and integrate search engine analytics. Yoast comes in two flavors – Free and Premium. The premium version allows for multiple keywords per page (with the free version you only get one), manage redirects and internal linking and even preview social posts. That said, the free version works just fine and offers a boat load of features, so don't feel that you need to purchase the premium version. Why it's a must-have: Yoast makes SEO simple and when you upload your sitemap to Google Console, your site gets found faster, with the right keywords and metadata.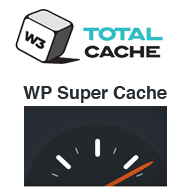 W3 Total Cache or WP Super Cache
The speed at which your website loads, particularly with WordPress is important. Templates can be plugin-heavy and can incur longer load times. Using a plugin like W3 Total Cache or WP Super Cache (depending on your hosting environment) can really speed up those page load times. This said, there are things you can do to optimize for faster load times outside of these two WordPress plugins such as optimizing your images through Tiny PNG and reducing the amount of plugins that you use in general. But, beyond that, a good caching plugin helps speed up your site and load faster. Why it's a must-have: Super Cache/W3 Total Cache light plugins that really make a difference. WP Super Cache, however, seems to only be effective on Go Daddy hosted sites, while W3 Total Cache seems to be good everywhere else. I highly recommend either of these WordPress plugins!
Google Analytics for WordPress by MonsterInsights
Google Analytics is the premier website analytics tool for monitoring traffic, conversions and referrals to your website. Adding the Google Analytics plugin by Monster Insights to your WordPress site allows you to track site visits and conversions right within WordPress. Not a Google Analytics user? Don't know anything about Google Analytics? Checkout our previous post about using Google Analytics. Why I like it: It makes it easy to check out your stats right within the WordPress backend – obviously, there's a premium version that allows for more tools that correspond to marketing efforts, however, the free version is more than adequate. The only downside is, it's not as robust as the actual Google Analytics – it's just a quick way to check stats while in your WordPress site, which is handy.
Jetpack
For most people, you either love Jetpack, or, you hate it. For me, I'd have to say that I love it. If you don't use Jetpack to help manage your WordPress site, you should – even if you don't use all its features. I use Jetpack's "Site Stats" feature which isn't always accurate with regard to page views, referrals and clicks, however, it does help me compare results from Google Analytics and Jetpack to determine what's accurate and what's not. The one feature that I could not live without is the "Publicize" feature for blog posts. Publicize allows me to post my blog posts on social media on specific accounts that I setup simultaneously as the post is published. Why I like it: Jetpack makes it easy to manage your WordPress site, view stats and compare them against the data that Google Analytics collects and publicize your blog posts on multiple social media channels simultaneously. It's not a perfect plugin, but it certainly does do it's job well.
WP Bakery Page Builder (Formerly Visual Composer)
This is perhaps my favorite plugin and for some themes, it's a requirement. Page Builder, formerly Visual Composer, allows you to build and edit your website using an easy-to-use, drag-and-drop user interface with the ability to move entire sections around easily without the need to worry about disturbing the WordPress shortcode. It is a paid plugin, that on Envato, costs $45. While there's an upfront cost to use Page Builder, it is worth its weight in gold. Some themes actually require it, while others make it a nice add-on. Why it's a must have: WP Bakery Page Builder makes building a WordPress site much faster than developing via the shortcode and has some robust features for images, menus and effects. It also makes responsive design easier to help make sure your site looks great on every device.
So, that's it – 8 WordPress plugins you can check out and see for yourself if they are worth the recommendation to you. Some of these plugins you're probably already using. At the very least, I'd encourage you to check them out and give them a try.
Do you have any WordPress plugins that you just can't live without? Let me know what you like!