Does My Business (or Nonprofit) Need a CRM?
These days it's becoming more and more challenging to engage your customers in a meaningful way and manage those relationships so that you're delivering valuable, relevant content to them about your products and services. Thankfully, such a system exists in the form of a CRM – a customer relationship manager. Essentially, it does what it says – it manages the relationships between you and your customers. And, if you have hundreds or thousands of customers, this can be quite a task with the aid of a customer relationship manager. But, what if you don't have thousands of customers? Does your business need a CRM?
What is a CRM?
As stated above, a CRM manages your business or organization's relationships with your customers, clients, members, etc. It's a central repository of all the data collected about your customers that is accessible by marketing and sales teams to utilize the insights about your clients and how best to reach them. It's really much more than a glorified database – most CRMs these days include automation that allows your system to organize your customers based on how they interact with your marketing and promotional communications.
What's most important about using a CRM is using the insights that are created to help improve the relationship with your customers. It's particularly helpful in managing customer behavior in response to multichannel marketing campaigns and generating insights based on their response to a particular marketing channel – something that would take hours to compile manually. CRMs are designed to keep your entire team on the same page with regard to your customers – from purchases to promotions – a customer relationship manager keeps everything organized and at your fingertips.
Does my business need a CRM?
Pretty much any business or organization that wants to maintain a relationship with their customers or members can benefit from a CRM. Mostly, businesses that use a CRM are B2C or B2B – Business to Consumer companies that serve customers that might have to think about their purchase or research before they buy (subscription-based programs with no free trial, larger investment type purchases such as real estate or high-end equipment, or any type of expensive product) or Business to Business companies that serve other businesses and track leads and clients over the lifespan of the relationship. There are many businesses and situations (for instance nonprofits) that can benefit from a CRM that don't fall into one or the other of these two types of businesses. In fact, there are specific CRMs, like Blackbaud, for instance, that are designed specifically for organizations and tracking members and fundraising.
How do I know if my business or organization needs a CRM?
So, if you're unsure that you need a CRM, here are a few things to consider:
If you have multiple people engaging with your audience, and don't have a standard operating procedure so that employees know where one person leaves off and another takes over, it might be time for a customer relationship manager.
If you don't have a central repository for customer information that is accessible by everyone who engages with or interacts with customers, it's probably time for a customer relationship manager.
If it takes you countless hours to determine who your best customers are, who hasn't bought from you previously or who you need to follow-up with, it's time to get a customer relationship manager.
Ultimately, if you want a way to manage your customer relationships as your business grows, a CRM is the way to do it. The beauty of customer relationship management systems is that they scale with your business and organization. Businesses are growing faster than ever. In an effort to keep up with incoming leads and prospects, businesses are relying on CRMs to collect and retain these relationships so that when it's time for their sales and marketers to start reaching out to prospects, they don't have to spend countless hours, combing through emails to find the latest emails from their leads.

What types of CRMs are out there?
Just as there are multiple types of customers out there, there are also multiple types of CRMs out there as well and while they may do the same thing, they manage customer relationships differently. There are three main types of CRMS: operational, analytical and collaborative.
An operational CRM uses sales and marketing automation to give you a complete overview of the customer's journey – from initial search to finalizing the sale – and beyond.  The benefits of using an operational CRM include contact management, lead scoring, or determining higher priority customers, likelihood of becoming a customer and ranking spending history, and sales and marketing team automation to help make sure none of your leads fall through the cracks.
An analytical CRM uses sales and customer data to help your business or organization make better business decisions. Rather than managing your customers, this manages the customer's data: how they purchased (or didn't purchase), how they responded to a fundraising campaign, which demographics responded best, etc. The benefits of an analytical CRM including data mining, that is, using customer data to make decisions based on demographics and past behavior, identifying personas and potential cross or upsell opportunities, planning for future revenues and income and attributing the touchpoints that converted a visitor into a customer.
Finally, a collaborative CRM is simply that – a CRM that is contributed to, and maintained by multiple departments and teams – both operational and analytical CRMs can be collaborative as well, however, the main difference between them and a collaborative CRM is that collaborative CRMs are focused on retention, rather than recruitment or acquisition. The main benefits with this type of CRM are related to customer interaction – engagements with the customer, as well as the long term relationship and document management – proposals, contracts, agreements – all in one place.
What are the best CRMs available? Which do I choose?
According to Business News Daily, the best CRM software available currently is below.
1. Keap – Best Easy-to-Use CRM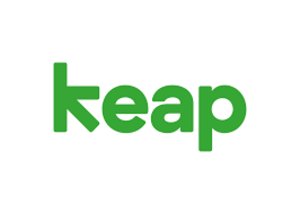 Keap (formerly Infusionsoft) is on a mission to simplify growth for millions of small businesses.
For 18 years, Keap has helped small businesses get organized so they can deliver great service and close more business. Keap's award-winning CRM solution serves more than 200,000 users globally.
We're in the business of helping you grow yours.
Step up to all-in-one sales and marketing software designed for growing service-based businesses, ranging from entrepreneurs and startups to larger teams. Keap's platform organizes your customer information and daily work in one place, freeing you up from repetitive tasks so you have more time to focus on growing your business and delivering great service.
2. Hubspot – Best Free CRM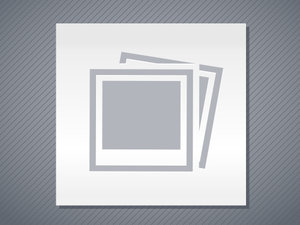 HubSpot offers independent contractors and owners of tiny businesses an easy entry into the world of CRM solutions. The free version of HubSpot may offer enough functionality to improve processes and organization at zero cost. It offers users a wealth of training resources in its online library, including learning guides, invoice template generators, email signature generators and marketing plan template generators. Motivated users have a great DIY buffet of options – without the need to spend money on development and training.
Of all the companies we reviewed, HubSpot has the best free option. This is ideal for very small businesses or other companies that have little experience using CRM systems. Further, HubSpot has one of the most extensive online training libraries to pull from.
3. Salesforce – Best CRM for Growing Businesses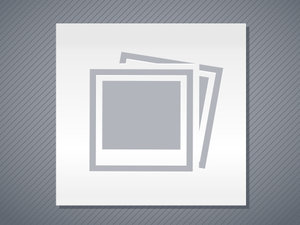 Salesforce is an all-in-one, cloud-based solution that has everything you need in CRM software. Although this software is typically associated with larger businesses and enterprises, Salesforce's small business edition lets you take advantage of the product's robust set of CRM tools and resources at an SMB-friendly price. Part of Salesforce Small Business Solutions, the platform is very easy to use and includes key features like lead generation, contact and opportunity management, sales forecasting, and workflow automation. While small businesses can take advantage of the lower-priced tiers, the plans and features of the Salesforce system are suited for larger businesses.
4. Zoho – Best Overall CRM for Small Businesses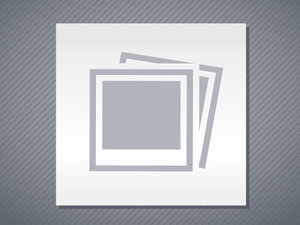 Easy to implement, intuitive to use and inexpensive to adopt, Zoho CRM offers users lots of functionality at a competitive price point. While the customization options aren't as extensive as those of some other CRMs we reviewed, there are still many ways to tailor Zoho to meet your needs. Like Zoho's other business apps, its CRM module feels modern, clean and immediately intuitive. Zoho also offers a bevy of click-to-install extensions through the Zoho Marketplace, and the easy adoption process make it possible for businesses to build out a custom CRM solution without a developer.
Zoho CRM is an extensive solution that's ideal for just about every small business. It has a decent price point and provides good support to customers.
Does Your Business or Nonprofit Need a CRM?
If you have customers, you should, at the very least, investigate using a CRM. If you feel you don't need one now, you may in the future, and as often happens, you'll get busy and then decide when you really need one, you have no time to implement one. Hopefully, this post has helped you understand the importance of using a CRM and some of the available options for CRMs that are out there currently.
Already using a CRM? What do you use and why? Let us know!